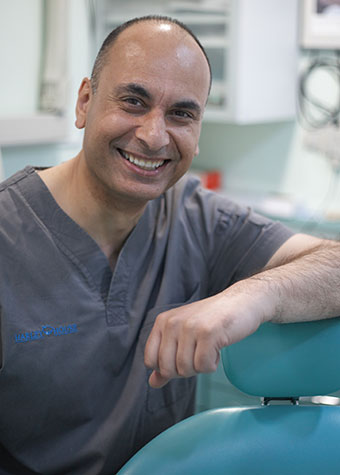 Dr Shajee Ali
BDS (Lond) MScD (Wales) - GDC Registered 69043
Special Interest in:
Cosmetic dentistry
Oral Surgery
Shajee qualified at King's College School of Medicine & Dentistry in 1993. He was the first in the country to get a Masters in Forensic Dentistry from University of Wales College of Medicine & Dentistry in 2000.
Dr Ali has practiced all aspects of general dentistry initially after qualifying, he has trained in sedation at St. Bartholemews doing the SAAD course in using both gas and air as well as intravenous sedation.
He gained valuable experience in Oral Surgery working first at Eastbourne Hospital and then at Guildford Royal Surrey County Hospital getting experience in minor oral surgery procedures as well as assisting in major head and neck operations. In 2003, he did a Facial Aesthetics course at Bob Khanna's Training Institute.
Now at Harley House, Dr Ali practices ethical General Dentistry with a particular interest in Implants. He continuously attends professional courses both nationally and internationally to update himself on current treatment types and techniques. He has attended further training for the placement of minimally invasive implants, which is proving to be a popular option to replace missing teeth. In his surgery he is able to offer patients an altogether pleasant dental experience with his state-of-the-art equipment.
When not at the practice, Dr Ali is aspiring to reach new heights by learning how to paraglide this year. He also enjoys cooking and Jiu Jitsu.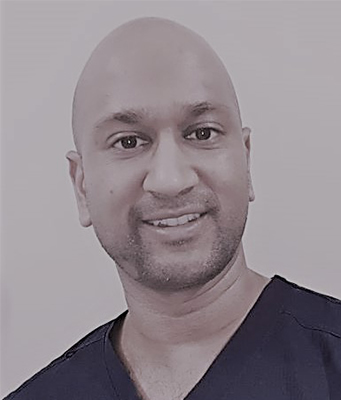 Dr Ashish Vora
BDS MFDS DipPCOrtho RCS (Eng) - GDC Registered 82548
Special Interest in:
Dr Ash graduated from Kings College London and Guys Hospital trust in 2003. Since then, he has had a wealth of experience from general practice to providing dental rehabilitation for oral cancer patients. In 2006 Ash became partner of Harley House Dental Practice.
Dr Ash has completed a qualification in 'Surgical and prosthetic implantology' from Eastman's dental Hospital and holds a Diploma in Primary Care Orthodontics from the Royal College of Surgeons. Ash is one of the few dentists in the country to provide comprehensive treatments in Restorative, Orthodontics and Implantology. He is also the only dentist in the local area to provide same day cosmetic treatment using the latest technologies including CEREC.
At Harley House, Ash continues to treat patients that require interdisciplinary care that involves the more complicated techniques of computerised dental rehabilitation, Dental implantology and Orthodontics.
He also leads the orthodontic clinic and can provide all aspects of orthodontic treatment including Invisalign, Suresmile, lingual braces and growth modification treatment for children and adjunctive non-invasive cosmetic dental enhancements of the teeth.
Alongside clinical dentistry Ash is involved in training dentists in the use of intra-oral 3D Scanners, CEREC same day dentistry and teaching adult orthodontics using fixed braces and aligners.
If you know Ash you will know that he makes patients (both adults and children) feel at ease with his friendly, honest and relaxed manner. His exceptional knowledge in orthodontic treatment enables him to be able to successfully recommend treatment options via virtual consultations and of course through face-to-face consultations.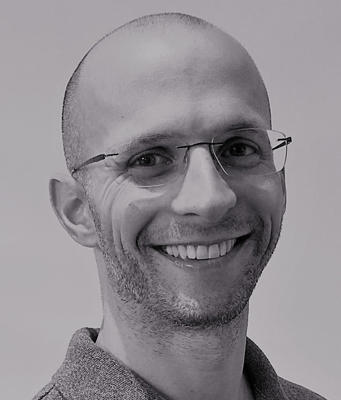 Dr Spencer Richman
BDS MSc (Endodontology) - GDC Registered 80497
Spencer qualified from Manchester University in 2002, and obtained his Master's degree in Endodontology in 2015, and since that time has limited his practice to this field.
Spencer has been at Harley House for over a year and is a highly experienced dentist who accepts patients on both internal and external referrals for all aspects of non-surgical endodontic treatment. He is experienced in the use of using dental microscopy and the latest endodontic techniques to ensure patients are treated confidently and comfortably, helping to keep their teeth.
Spencer is an expert in his field offering the best endodontic care for our patients.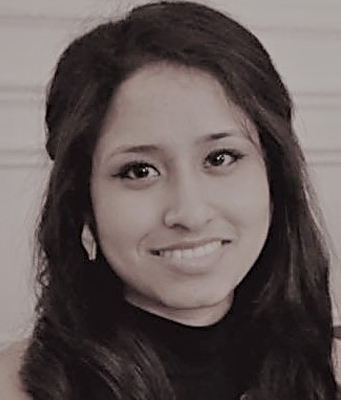 Dr Nandini Shah
Associate Dentist - GDC Registered 264652
Nandini graduated from the University of Leeds in 2016 and went on to complete a year as a Senior House Officer in Oral and Maxillofacial Surgery at Luton and Dunstable Hospital where she gained vast experience in oral surgery and major head and neck surgery. During this period, she also completed examinations to become a Member of the Royal College of Physicians and Surgeons Glasgow.
She provides treatment in all areas of dentistry and is also an Invisalign Provider; a clear aligner tooth straightening system and has given her patients stunning results. Nandini has a calm, caring nature and reassures anxious patients with her gentle approach.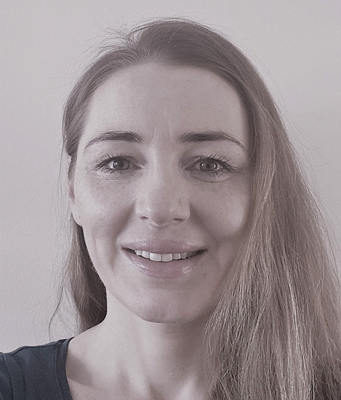 Jarmila Carikova
Dental hygienist and therapist - GDC Registered 174720
Jarmila graduated from Kings College London in 2009 and she started working in our dental practice in June of the same year, she has 18 years experience in dentistry.
Jarmila's motto is "Prevention is better than cure", and she promotes excellent oral hygiene advice and support for our patients.
Jarmila strives to educate patients on how to improve oral health including the treatment and management of gum conditions.
Jarmila's approach is calm and friendly, her patience puts our patients at ease.
Our full team includes:
Dental Nurse: Yuki Bennett - GDC Reg: 282003
Dental Nurse: Elena Savin - GDC Reg: 276461
Dental Nurse: Rose Hilder - GDC Reg: 134382
Compliance Manager: Harriot Lyons - GDC Reg: 266312
Reception Manager: Nicola Taylor - GDC Reg: 162844